SmartStrand
Product Information

Silky Softness. Superior Performance
Sink your toes into the softness of SmartStrand® Silk Forever Clean carpet. Mohawk's soft, stain-resistant carpet adds a touch of luxury to beautiful bedrooms and functional family rooms in over 7 million homes and counting. For homes with kids and pets, the real luxury is living life worry-free with the softest, most durable, easiest to clean carpet on the planet.
Softness Without Sacrifice
Each strand of SmartStrand Silk carpet is packed with 700 silk-like, stain-resistant fibers. Thats 3X more individual fibers than found in ordinary nylon carpet. The results is a dense, durable carpet that's luxuriously soft to the touch without sacrificng performance.
Proven superior durability
Permanent, inherent stain resistance
Nanoloc™ Spill & Soil Shield for easy cleanup
All Pet Protection & Warranty

Now imagine all of the benefits of SmartStrand Forever Clean combined with the added luxury of supreme softness. In SmartStrand Silk, each strand of carpet is packed with 700 silk-like, stain-resistant fibers. That's 3X more individual fibers than found in traditional nylon carpet.

Sound too good to be true? It gets even better. Introducing SmartStrand Silk Reserve. For those with refined taste and discerning style who only accept the very best in life, SmartStrand Silk Reserve offers astonishing softness and maximum durability.
SmartStrand featuring ColorMax technology is the latest innovation in soft surface flooring. ColorMax offers beautifully blended colorations that complement the natural depth and color variation of wood and stone.
All Pets
Be Protected
All Accidents. All Pets. All the Time.
The best carpet for pet owners yet. It's the only carpet protection and warranty for all pets, all accidents, all the time.


Forever Stain-Free
Built-in Protection
SmartStrand Forever Clean has no dye sites for spills to adhere to and become stains. This is truly pet-proof carpet stays clean even when your pet has repeated accidents, your carpet remains easy to clean.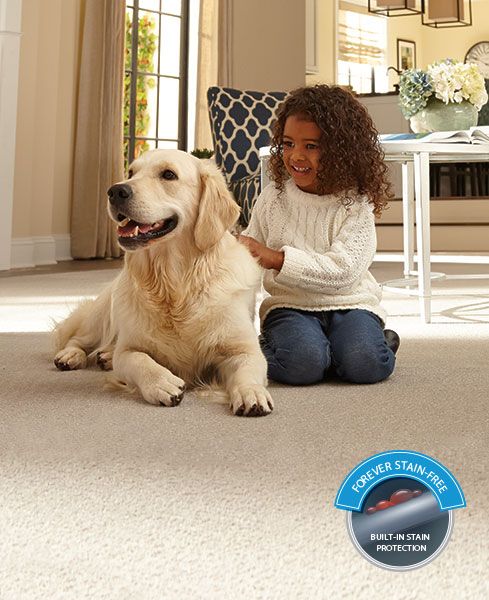 Forever Clean
Nanoloc™
Advanced Nanoloc technology completely encapsulates the fiber, so it's 3X easier to remove pet hair, soil, and dander.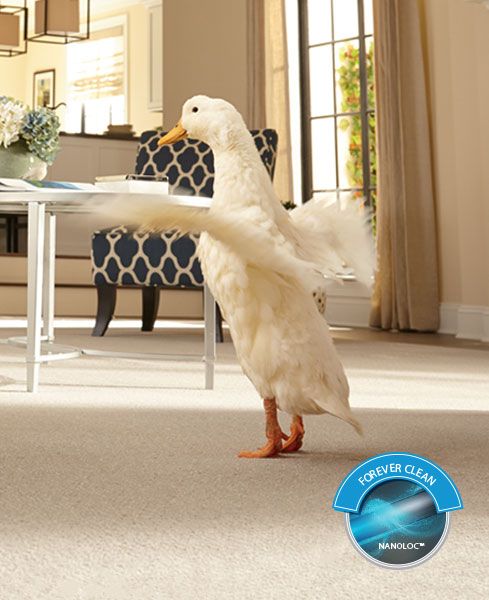 Forever Pure
0% Absorption
With SmartStrand Forever Clean, pet accidents won't absorb into the fiber. This added protection from moisture and liquid spills prevents and reduces common pet-related odors.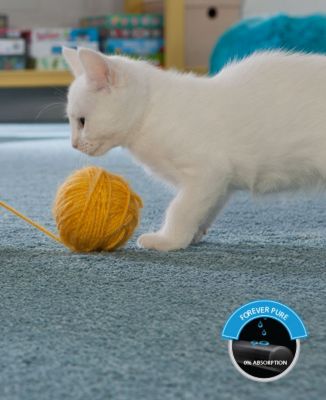 Environmental Impact

Forever Soft
Softness Without Sacrifice
SmartStrand Silk Forever Clean does not sacrifice softness for performance. To achieve its luxurious feel, SmartStrand Silk packs 700 silk-like fibers into just one strand of yarn, maintaining the carpet's appearance even after 60,000 steps—that's 3X longer than comparable nylon carpets.


#1 Customer Satisfaction
7 Million Happy Homes
SmartStrand Forever Clean is the highest rated carpet in customer satisfaction. Even active families with children and pets can live more and worry less when they choose SmartStrand Forever Clean. That's why SmartStrand is installed in more than 7 million happy homes and counting.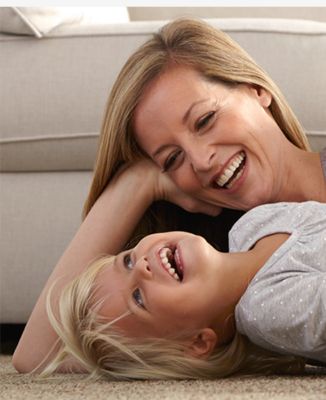 Made in the USA
Proudly Made in America
Mohawk carpet, including SmartStrand Forever Clean, has always been made in America. From conception to carpet, Mohawk employees create the best American-made products with persistence, innovation, ingenuity, and cutting-edge technology, providing the foundations for homes and businesses around the world.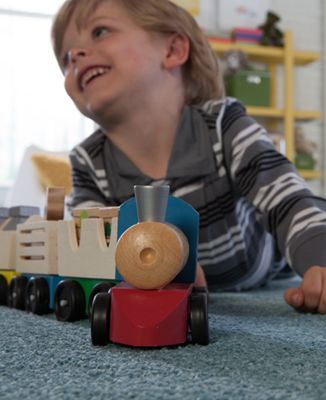 Forever Sustainable
Beauty Without Compromise
SmartStrand Forever Clean is the only renewable carpet fiber, certified free of harmful substances, to preserve eco-friendly homes and a beautiful planet. SmartStrand is made in part with annually renewable, plant-based materials, minimizing the usage of our limited natural resources and reducing energy consumption in the manufacturing process.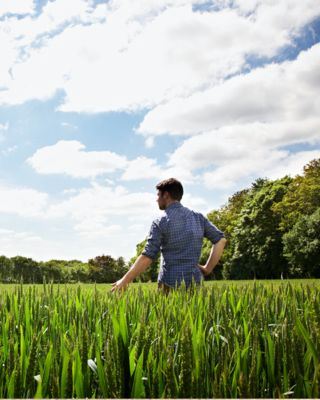 Compare the Best to the Rest
The Most Durable, Easiest to Clean Carpet on the Planet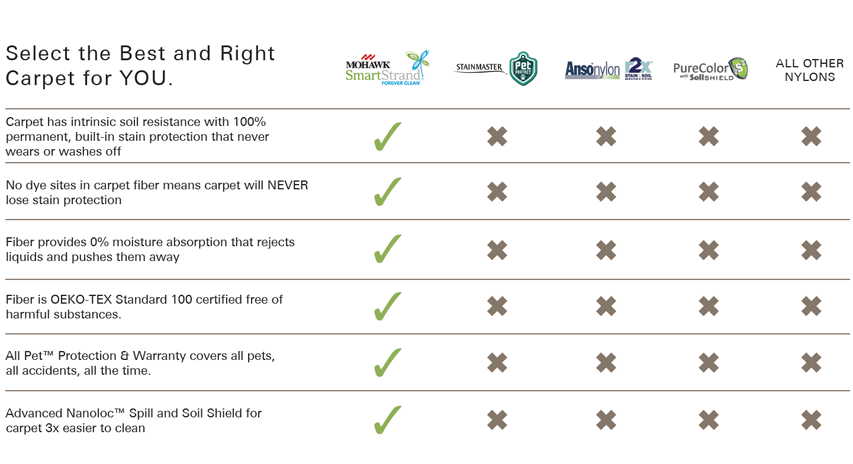 SmartStrand Catalog
Want quick and easy access to all your favorite products?