Mohawk's RevWood Plus offers homeowners the ultimate solution, giving you all the beauty of gorgeous hardwood with the performance of a laminate.
WOOD WITHOUT COMPROMISE
RevWood Plus offers the natural look of a variety of hardwood species in the latest colors and styles.

MAXIMUM SCRATCH PROTECTION
Highly practical and extremely durable, RevWood Plus is protected by a tough wear layer that resists scuffs, scratches and dents to keep your floor looking like new.

WATERPROOF FLOORING SYSTEM
RevWood Plus combines the power of three advanced technologies to create a revolutionary waterproof flooring system, allowing you to enjoy the beauty of wood in any room of the house—even mudrooms, kitchens and baths.
The perimeter of each RevWood Plus plank is coated with HydrosealTM to further protect the floor. The hydrophobic coating repels water, so planks resist swelling from moisture.

Mohawk's Uniclic®, the industry's leading glueless locking system, snaps together for fast and easy installation. The innovative system maintains constant tension between planks for tight joints that trap water on the surface, protecting your floor and subfloor.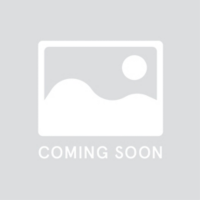 Mohawk's GenuEdge® pressed bevels allow the surface visual and protective coating to wrap over the plank's edges, enhancing the hardwood realism while protecting the core from moisture.

ALL PET PLUS PROTECTION
All Pet Plus Protection offers resistance to stains alllowing food, dirt and pet accidents to be cleaned completely and forgotten.

Frequently Asked Questions
1. WHAT MAKES REVWOOD PLUS A WATERPROOF FLOORING SYSTEM?
RevWood Plus uses a combination of proprietary features to create waterproof protection. The Uniclic® joint system, GenuEdge® pressed bevel edge and Hydroseal perimeter coating in combination, create the RevWood Plus waterproof flooring system technology.
2. WHAT IS HYDROSEAL?
Hydroseal is a hydrophobic coating applied around the perimeter of the click profile and is an integral part of the RevWood Plus waterproof flooring system.
3. CAN REVWOOD PLUS BE INSTALLED IN A BASEMENT?
Yes. Provided the basement meets all of the requirements specified in the installation instructions. This includes acceptable subfloor moisture levels. Do not install in rooms with floor drains or sump pumps.
4. IS REVWOOD PLUS SAFE TO USE IN MY HOME?
Yes. All Mohawk floors are subjected to rigorous tests that are designed to ensure that all Mohawk products meet the highest standards and do not harm interior air quality. RevWood Plus is FloorScore Certified, a 3rd Party confirmation of the product's low VOC footprint.
5. IF I PUT REVWOOD PLUS IN A BUCKET OF WATER, IS IT WATERPROOF?
No. RevWood Plus functions as a waterproof flooring system when installed properly. Individual planks are not waterproof.
6. IS MY FLOOR WARRANTED IF MY BATHTUB OVERFLOWS?
No, The RevWood Plus limited lifetime warranty applies to household spills only. Flooding, leaking pipes, mechanical failure and appliance leaks are examples of events not covered under the warranty.